Christina M. Stimson, M.D. dynamically motivates and inspires audiences through her faith in Jesus Christ. She has a powerful personal testimony of how the Lord brought her through many years of severe heartache and trials. By pressing through her faith, the Lord brought her to a place of wholeness and literally turned her life around. Her trials birthed forth a depth of character along with a deep compassion for hurting hearts.
Christina seeks to impart how the hope of holding onto the Word of God when darkness prevails can be life-changing and transformative. Her own story is one of wholeness and vitality that can come from extreme brokenness and despair through the life changing power of the Lord and His Word. Christina has a strong personal desire to see lives transformed, healed and restored by the Lord Jesus Christ.
Christina is Board-certified in Internal Medicine and practiced medicine in Chicago and Phoenix for 10 years. Her strong discernment by the power of the Holy Spirit has helped countless people lead healthier lives. In addition, the Lord has brought Christina through personally several serious medical problems that conventional medicine was unable to diagnose and treat. Using her platform as a physician and public speaker, Christina seeks to impart that knowledge to help others become knowledgeable and live healthier, better quality lives, as well.
Since 1999, Christina has spoken and preached at churches, Aglow, Full Gospel Businessmen's and Women's groups, church retreats, Christian radio, Trinity Broadcast Network and The 700 Club. In addition, Christina ministered alongside her husband in Alexandria, Egypt just prior to the revolution as well as Christchurch, New Zealand in the aftermath of their earthquakes. Besides the medical discernment, Christina's real gifting lies in her strong knowledge of the Word of God and how she is able to impart that to her audience in a compelling manner using her own personal testimony. Equally important to Christina is her desire to see lives changed by her strong desire to pray the Word of God with people after speaking on a one on one basis.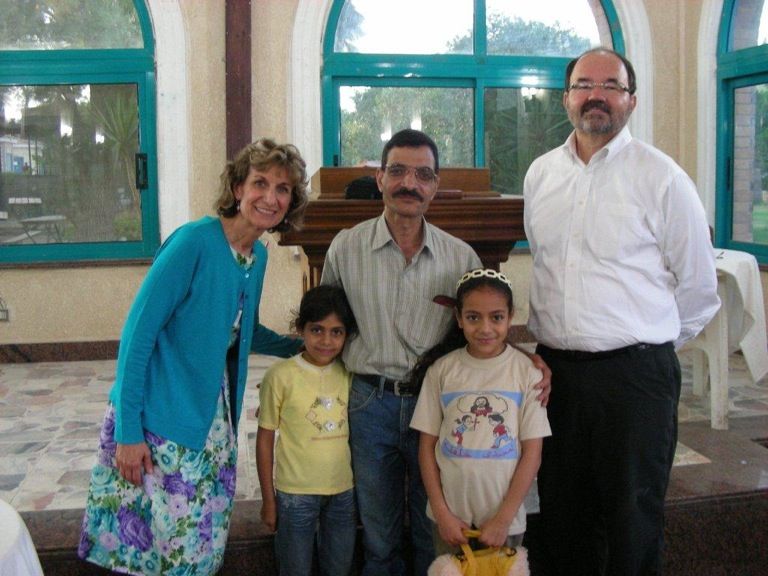 Christina's anointing and gifting are to speak for the Lord and praying for people after which she sees lives touched, healed, delivered and restored as only the Lord can do. She has an engaging and compelling testimony, along with her stage presence and enjoys each opportunity to speak as a gift from God to positively influence lives for Christ. Christina grew up in the Chicago area. She attended the University of Illinois in Champaign-Urbana where she received a Bachelor of Science degree in Human Anatomy and Physiology. In 1980 Christina received her Doctor of Medicine from the University of Illinois and in 1983 completed her residency in Internal Medicine in Chicago with Board-certification soon thereafter.
After practicing medicine for 10 years in Chicago and Phoenix, Christina retired from active practice due to physical illness. Since that time the Lord has done an incredible work of healing in her body as a testament to the faithfulness of her God. Christina resides in Las Vegas, NV with her two Beloved Golden Retrievers, Jessie and Bear. Very sadly as well as tragically, Honey Bear had to be euthanized November 8th, 2017. No one and no animal can take the place of Honey Bear in Christina's heart, but Christina looks forward to the day she will never be separated again from Honey Bear in ALL of eternity!